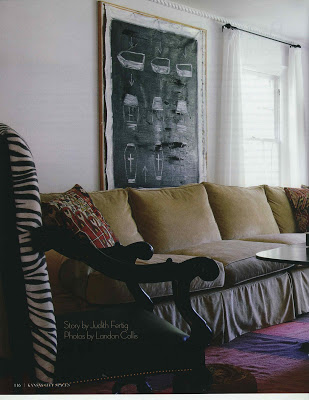 I admire so much this style of interior.
Clean and clear and graphic.
Lots of black and white.
It was so interesting to see her work space. Eco-friendly shades, below, are one new offering.
But it was the shelves filled with wonderful finds that Barbara uses for inspiration that piqued my interest.