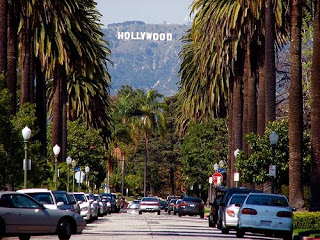 Nick Olsen is California dreaming and so am I. I think I went to Los Angeles when I was a kid. I think. It's a little foggy, but I have a vague memory of Disneyland. Megan Arquette at beachbungalow8 has been saying, "Come to LA!" for three years, but there's always been the kids and their stuff and, well, it never happened. Then Elle Decor called and said, "Do you want to go to LA?" and I said, "Um. Sure!" Not that Elle Decor means more to me than Megan, but, well, you know.

Elle Decor is hosting a keynote panel on Wednesday, March 24th at 11a.m. moderated by editor, Margaret Russell. Panelist are Michael Bruno, founder of 1st dibs, interior designer, Vicente Wolf, Mayer Rus, Design and Culture Editor of the L.A. Times magazine – and me. Of, here. Funny, huh? The event takes place during WestWeek, which is all kinds of good design fun at the PDC.
I know it's a month away, but it's cold here and it's warm there and I'm pretty darn excited. I'd love to see you there.