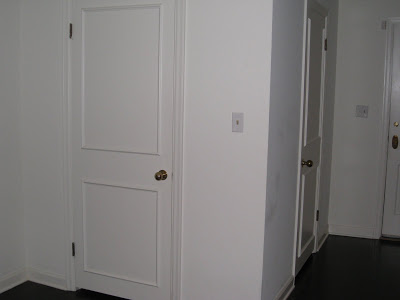 We are long on closets, lucky with closets, lousy with closets. Not only are they numerous, plentiful and many, they are big. Cavernous, yawning, monumental. Two, here in the entry.
Another in the family room.
This one in the den. And they are all, perhaps, within five to ten giant steps of one another. Kissing cousins.
Our closet, too, to the left, is ample. It's a complete and total disaster (they all are, which is why they are being so dodgy with the paparazzi) but I think it will suit us just fine.
So, my beef? My bitch? My befuddlement? No linen closet. Nothing. Nada. Nowhere.
Shelves is the answer. A respectable linen closet to save these wayward sheets and tablecloths. Washer and dryer firmly knowing their place in the basement. Visitation on Sundays. As it should be.