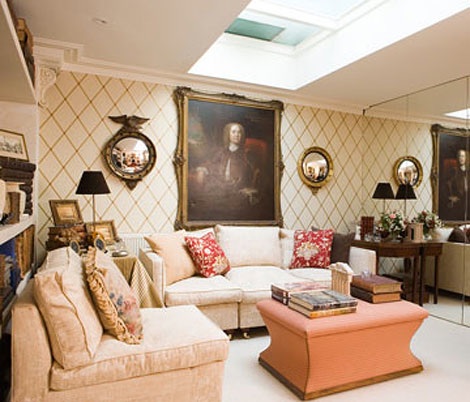 A very thoughtful reader sent me the image, above, scanned from her tear sheet file.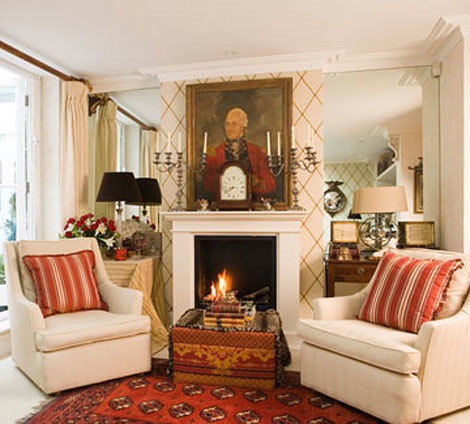 This is exactly what I was thinking for the front hall. The paper, St. James Trellis, was manufactured by Cole & Son (I believe it is discontinued) and I have another of their flawless diamonds taped to a wall as we speak. (Write. Read.) I am waiting for one more and then I will pull the trigger. It finally feels like things are coming together.
Images, Traditional Home, originally published April 2007, the home of Valerie and Anthony Evans, managing director of Cole & Son. Currently on their site
here
. Photography credit unavailable.