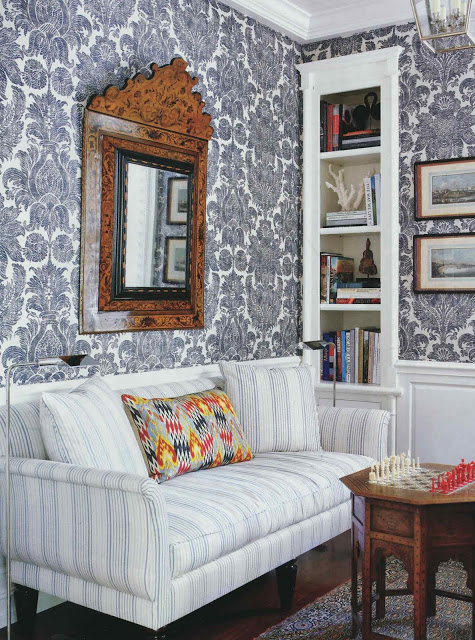 What if I had a month of one-a-days? I tend to use about five images a post so that would put me at about a 20% workload for the summer. (See how I've now stretched it from a month to over two?) If I did, limit myself to one image a day that is, I'd have more time to lounge about on this pretty, airy love seat. And love it, I do. Stripes softer than crisp and the Bennison fabric on the wall – pretty as pretty can be. And that punchy little pillow is just what I need beneath my head. (You won't mind if I prop my feet up on the arm, I hope?) Oh. Except it's not mine. Bother.
With all this time on my hands, I realize it's been a long while since I've seen East Egg; perhaps this is the summer to go back.
Image, Luxe Magazine, Spring 2011, design Peters & Mbiango Interiors; photography Troy Campbell.