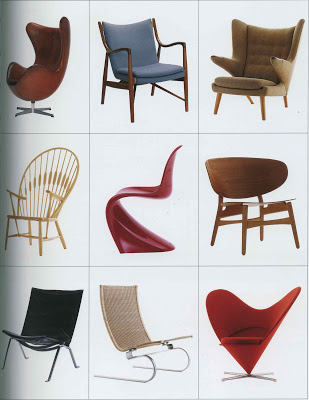 Over Memorial Day weekend we were out in the Flint Hills with friends. A guest at the party asked me what I considered the most intolerable trait, what was the one thing that would turn me off of someone immediately? "Pretension," I replied. "It makes me uncomfortable when people pretend they are something they are not."
That weekend, the WSJ Magazine published a profile of Restoration Hardware and its co-CEO Gary Friedman. (You can read the piece here.) Friedman has stewarded the company to comeback. From kitsch to something that reads success as sales are up. Undoubtably, it has been a dramatic transformation from mass-consumer basics to Axel Vervoordt-land, though Friedman says he took no inspiration from the Belgian designer.
"We said, 'Let's forget about the customer for a minute,'" Friedman recounts as their philosophy for the makeover. I find this an admirable start. In tough times, "People need to be inspired to buy something." So, with a clear go-ahead from the higher-ups, presumedly some capital to work with, Mr. Friedman preceded to copy Parisian chandeliers, 18th century Swedish and French chairs and Arne Jacobsen's Egg Chair.
And it's not as if I care, really. I like Restoration Hardware. I've bought cabinet hardware and lighting from them and have found them quality products. It's just disappointing when someone has the opportunity to really do something, to make an impact, and what he does is recreate the Sears & Roebuck catalogue. For giants. Or giants' houses. And call product designers "artisans."
I agree that it is a good thing that if you are doing enough volume that you can offer linen that normally retails for $85/yd for $14/yd, that's a nice service. But to go on to say about your reproductions, "But is it better for the world if we make 50 or 500 of them, so there's that many more people who get to enjoy it?" makes me think you have an inflated view of what you are actually doing. Is it better for the world? I'd say it affects the world hardly at all. It's not changing the world; it's making a buck.
Is it better for buyers? Or "design?" Again, I don't think it has an affect at all. It's just stuff. And, no, I don't think providing 500 of them (hundred? thousands?) is better. I would think creating really interesting, innovative product would be better. Make something new. Really create. Craft something that someone will still want one hundred years from now. That would be a genuine "transfer of happiness."
Image of iconic Danish Modern chairs from Lars Bolander's Scandinavian Design.