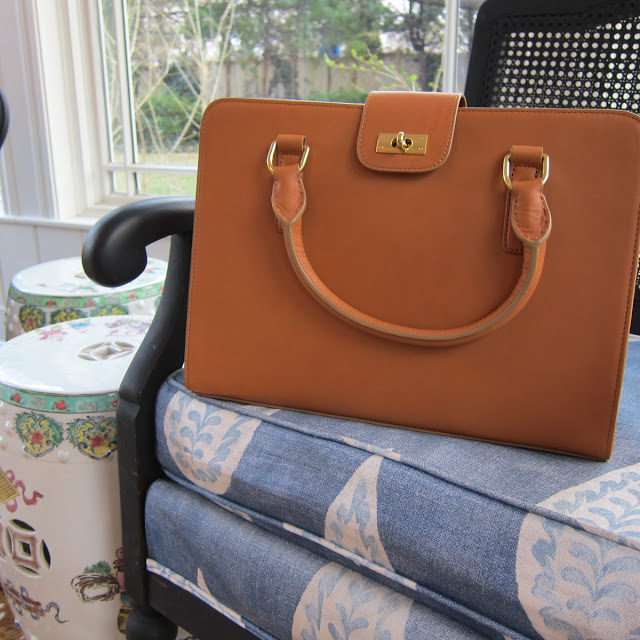 Sitting at my desk pondering the secrets of the universe (namely, am I too old to wear a bikini), I took a break from my musings ("Betty, it's so desperate.") and dipped my toe into bags instead. I like a big bag as I have an untold number of talismen that need to travel with me. Phone. Calendar (I know some of you think this is the same thing, but in my case it is not.) Hairbrush (that I rarely use as I brush my hair once in the morning and never again unless I am going out.) Three lipsticks the same toasty color; one red. Glasses. Supporting cast includes an ipad, a book, lacrosse shorts and/or anything for a school project and garlic or tarragon or something that is missing for dinner.
Meet Edie. She arrived this afternoon and understood immediately that I need a little structure. She can accommodate all my needs and realized intuitively not to hang around too long (meaning that with her shoulder strap extended she hits right at the hip rather than being unpleasant behind my back.) I hate to spend money on these kinds of things and was delighted to find that she would come work for me for a mere $230.
It's ridiculous how much I rely on J. Crew. If only he would advise me what to don poolside.
The site reads the cost as $288; a handy email coupon provided a discount. No compensation, real or imagined, was received for this post.